About Winnie Lau's Fundraiser
I am supporting the PFS Fearless Dragon Charity Run 2017 now! Check out my personal fundraising page and support the Inclusive Society together!


Fearless Dragon Charity Run 2017 will be held on 30 April in Pak Tam Chung, Sai Kung.
Features:
New routes: 15KM, 10KM & 3KM, the route covers the GeoPark.
Adding meaning to your run: the race is aimed at promoting the message of able-disabled inclusiveness and raise funds for HKNPIS's programmes on sport rehab, education & training, arts & culture and technology application.
Running with celebrity runners: six celebrities including KK Chan, Chow Chi Ngan, Steve Lo, Uncle Shrimp and Stephanie Kwan and So So Cheng are invited to be guide runners of members of the Fearless Dragon running team.
Join them in the RUN and give them a BIG CHEER !
Support Service for the Children of Disabled Parents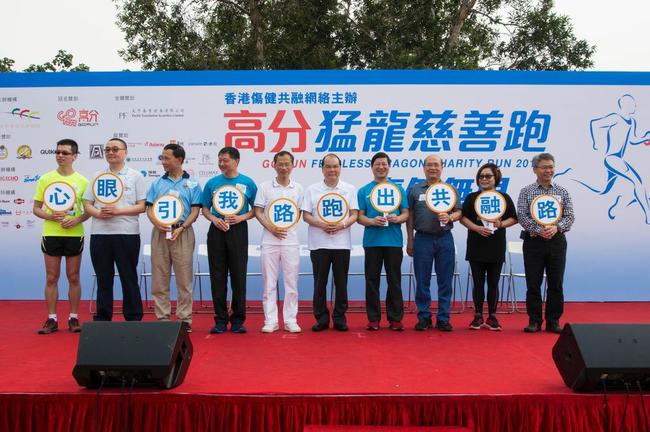 The Programme is designed to support parents with a physical disability to guide their children on school work and personal development. The support is expected to help the children's all round development and enhance their learning capacity, with the effect to alleviate the vicious cycle of cross-generation poverty. The Programme also provides a series of experiential learning activities in which the children of disabled parents will broaden their horizon and gain knowledge and mindfulness.

Fearless Dragon Running Team
The team consisting of about 80 blind runners and deaf runners, on the basis of sports rehabilitation. The members get involved in the sport of long-distance running and charitable races as a way to help themselves and others.
The team offers a regular training session every week, given by professional coaches, as well as subsidies for registering with races. Team members organise Running Tee Recycling campaigns throughout the year, and then donate the second-handed tee to blind people in the mainland. The initiative encourages the recipients of the running tees to run as well.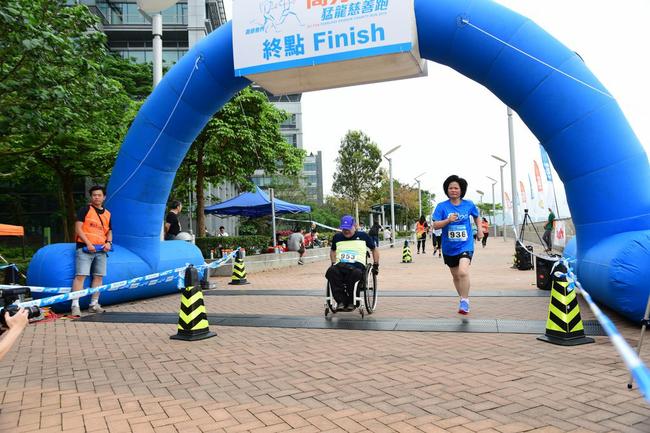 Fearless Dragon Academy
The newly-established programme brings together youngsters, Fearless Dragon Running Team members and guide runners to undertake running training, adventure activities and social service. By doing so the youngsters are expected to nurture empathy and community stewardship, to learn from the adult guide runners and the disabled runners. The learning will help them improve the capability of coping with adversity and to plan out their career.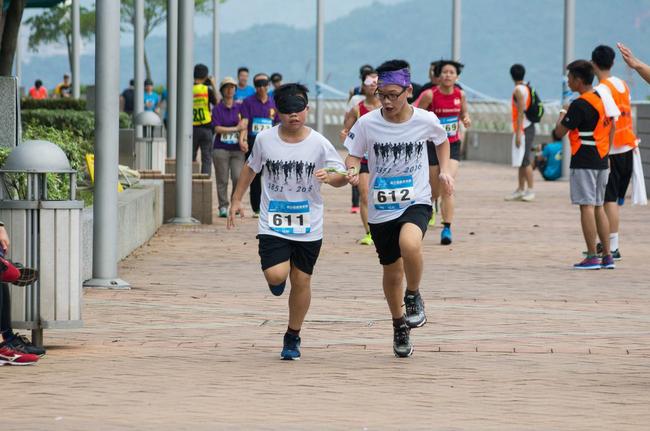 Fearless Dragon Trailwalker Team
Three teams of Fearless Dragon runners will be taking part in the Hong Kong and Belgium Trailwalker this year. Your support counts!

Fundraising Awards
Your donation will help us help people with a physical disability, including parents who are visually or hearing impaired and their children attending primary/secondary school.
PFS Fearless Dragon Charity Run 2017 is offering Fundraising Awards to its supporters. The more you raise for the event, the higher chance you will win a fabulous prize.
(People joining fundraising awards must bank in all the donations to HKNPIS dedicated account on or before 28 April, 2017. Later bank in would not be counted.)
The first six highest Fundraisers will receive a certificate of appreciation, a HK$800 hotel dining voucher and 4 tickets for The Hong Kong Observation Wheel! The Champion of the Fundraising Award will win a Bradley timepiece (a watch that tells time by your touch)
Should you encounter any technical issues during registration, please contact
Email: [email protected]
Tel: (852) 3464 0581
For enquiries about the event and donation, please contact HKNPIS
Tel: (852) 2771 9666 (Office hour: 10 am – 6 pm, Monday-Friday) or write a email to [email protected]

Contribute any amount
Thank you for your donations.
6 Donors