Date: 16 March 2019 (Sat)
Time: 2pm – 4pm (runners will be allocated in different time slots if needed)
Venue: Shatin Sports Ground (No. 18 Yuen Wo Road, Sha Tin)
Registration: Please click here
Minimum donation: HK$250 (the funds will support HKNPIS Fearless Dragon Running Team. Extra donations are welcomed)
---
How :
Format: 2 runners to pair up as a team. You can choose to run as either:
(A) A Guide Runner who will lead a blind buddy to run; or
(B) A Blindfolded Runner, guided by your buddy.

You can register as a pair or as an individual ( The organiser will match suitable buddy for individual registrants)
Distance: each team will run at least 5 laps (i.e. 2 km per person).
Notes:
Upon completion of a lap, you will receive a wristband to record the number of laps you have run.
You can pause and take a rest during the run.
More than one team will start at the same time
Group photo of Fearless Dragon Blindfold 200KM Ultramarathon
Grab the chance to run with world-class marathoner side by side – challenge with a Kenyan champion:
Without travelling aboard you can run with Kenyan professional marathoner Lukas in blind-fold for 1 lap. Your support will directly benefit a group of young athletes who have been training in long-distance running in Kenya for years. They live in poverty and are deprived of a chance to unleash their potential in races. Your support of just HK$250 to this challenge will enhance your resonation in inclusion to the next level.
Support Kenyan runners, visit Lukas' fundraising page
---
Souvenirs for participants
Challenge Champion Medal with braille
Running Training Workshops hosted by our #Inclusive Ambassadors
Towel
Tote bag
Nature soother for mosquito bites
Joint gel for pain relieve
ARC Bluetooth speaker (value HK$400) for first 300 registration (first-come-first-served)
Free training workshop
Workshop(1) Kenyan Style Running Training (value HK$150):
Date and time: 4-6pm. 16 March (Fearless Dragon Blindfold Ultramarathon 200km will be held on the same day)
Venue: Shatin Sports Ground
Content: elite marathon runner, [email protected] will teach the authentic running skills and stretching exercises practised in the Kenyan training camp.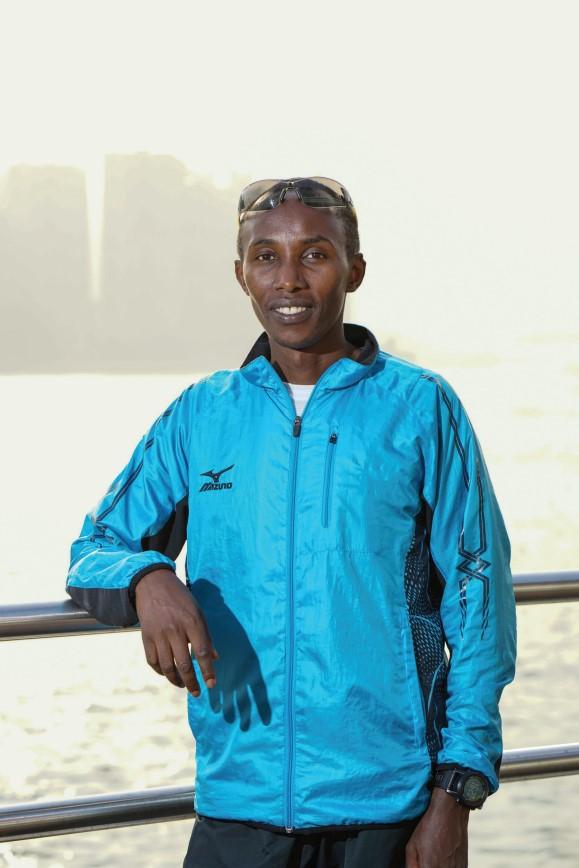 Workshop(2): Fearless Dragon Special Training
Date and time: 7:30pm-9:00pm, 28 Feb and 7 Mar (Thursday)
Venue: Hammer Hill Road Sports Ground, (No. 158 Hammer Hill Road, Diamond Hill, Kowloon)
Content: Chan Ka Ho / Yiu Kit Ching, coach of Fearless Dragon Running Team will lead running and strength training. Participants will also learn how to be a guided runner, to get prepared for the 16 March challenge