TWGHs Halloween Charity Run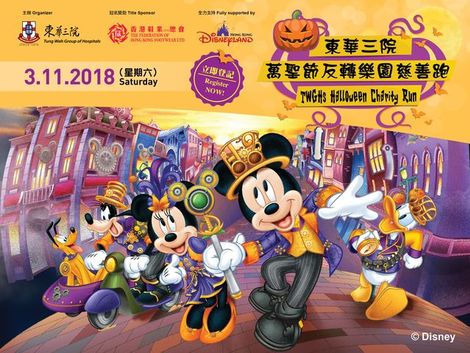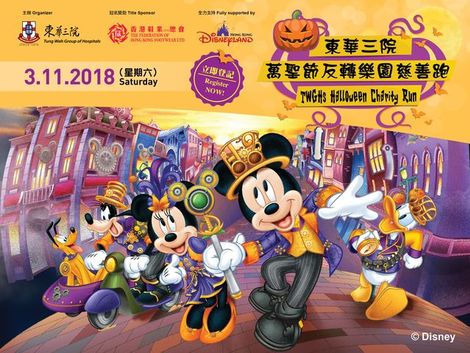 The first "TWGHs Halloween Charity Run" will be held on 3 November, 2018 at Hong Kong Disneyland Resort to raise funds for the "TWGHs Ho Yuk Ching Educational Psychology Service Centre" for the benefit of children with special education needs.
TWGHs is the first charity organization that organizes a charity race event inside the Park. Runners will pass through different themed lands and cheered by many Disney friends including Mickey Mouse and Minnie Mouse along the route. After the Run, they can enjoy the rest of the day in the Park with a series of live entertainment and programmes, including "The Nightmare Before Christmas" Halloween Special and "Mickey and the Wondrous Book" live stage show, etc. Participants may also enjoy special discounted offer for Food & Beverage, hotel accommodation and Merchandise. Don't miss the chance to enjoy the Fun-and-Run-filled charity evening!
For more details of the Event, please visit event website at www.tungwah.org.hk/halloweencharityrun or contact our hotline at 1878 333. We look forward to receiving your support!