US$1,911
Total Fundraised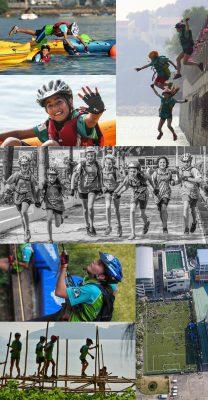 The Team FEAR Challenge has been run every year since 2001. Children from the ages of 8 to 18 run, bike, coasteer, abseil, swim, canoe, rock-scramble in Discovery Bay, Hong Kong to raise money for raise money for the charity Youth Outreach.
Over $HK100,000 is donated to Youth Outreach Hong Kong annually from the fund-raising efforts of the competitors and through the support of our Sponsors.
Participants are asked to raise money individually or as a team and those participants who either have the largest number of sponsors or the highest amount raised will be invited to abseil down the 60m climbing wall at Youth Outreach on Hong Kong Island.
More information about the Race can be found our website www.team-fear.com.
The Race this year will be held on 19 November 2017
US$1,911
Total Fundraised