Paws Under the Stars @ Kerry
(Sai Kung Stray Friends Foundation)
Sai Kung Stray Friends Foundation is hosting and co-organising a fundraising event with Events for Life at the Kerry Hotel - (the Shangri-La group's new flagship hotel) in Hung Hom on Saturday 9th June 2018 between 7-10pm.
Hope you can join us for a fun filled evening in aid of Sai Kung Stray Friend's 106 dogs, who need your support.
For tickets, just scan the QR code, click on the link or send us an e-mail. And if you can't make it, you can always buy some raffle tickets or make a donation by doing the same as above.
Come and party for a cause at this fun-filled evening, overlooking Hong Kong's spectacular skyline. Enjoy the scrumptious buffet and free flow wine, beer and soft drinks whilst enjoying the live music and entertainment. Don't forget to bring some extra cash for our raffle with amazing prizes worth over $35,000HK and bid for some goodies in our silent auction.
Dress code: Smart / Evening Wear." before "Look forward to seeing you there!
Look forward to seeing you there!
---
---
PROJECT AIM
The purpose of the event is to support the charity to raise on-going costs required to maintain the dog shelter in Tai Lam Wu, Sai Kung, which is currently the home to 105 abandoned and homeless dogs. Narelle Pamuk, founder of the charity is struggling to meet on-going monthly cost of approximately $150K. To continue to provide a home for these dogs, operational costs must be covered - $55,000HK on monthly rent alone, not to mention all food, staff, medical, electricity, gas, vehicle and fuel bills.
Since 2012, the foundation has been relying on donations from the dog loving community to maintain the upkeep of their "Lifestyle Park" which has now become the loving home for so many dogs who are not adopted due to their older age for instance. Whilst the on-going problem continues of there being more abandoned dogs than there are shelters for them, the charity continues to medically care for, feed, exercise, nurture and love so many sick, injured and homeless dogs.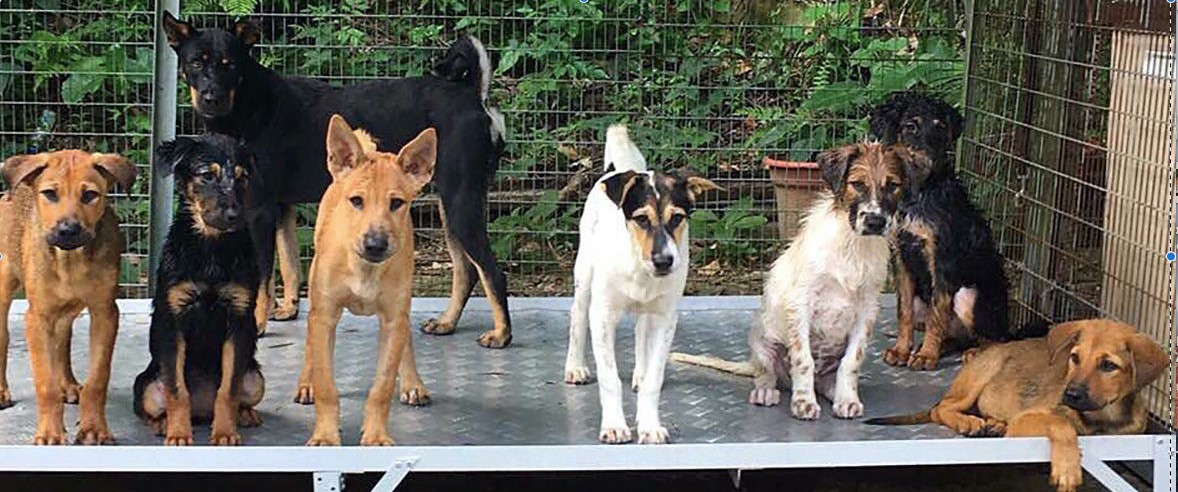 FURTHER DETAILS
For any further information, please call Mindy - 2167 7401 / 9748 4567 or email - [email protected]

Saturday 9th June,2018
7pm - 10pm


The Kerry Hotel,Hong Kong


HK$ 698