Mother's Choice 30th Anniversary Walkathon
Funded
on 19 November 2017
Online registration has closed.

We welcome all walk-ins at the Walkthon on 12th November at Island School (20 Borrett Road, Mid-Levels).

Walks begin at 10am, 11am, and 12pm. Please arrive 30 minutes before the walk starts for registration and a fun warm-up!

Please join us at the carnival from 11am-2pm for entertainment and food.

For queries, please email [email protected].
We hope you will join us at our Families Walking For Families: Mother's Choice 30th Anniversary Walkathon! This year, we are celebrating 30 years of changing life stories at the Walkathon on Sunday, 12th November 2017. For 30 years, we have joined hands with our community to give hope, with the vision to see every child in a loving family.
Our Walkathon is a celebration of family! Every family is unique – it is love and commitment, not just blood, which defines a family. The Walkathon is a glimpse of a Hong Kong we long to see – one where children are in loving families of all shapes and sizes come together to support one another.
When you walk with us and fundraise on our behalf, you help us to raise much needed funds to support our work in building families through our five key services.
You can celebrate our 30th with us in one or more of the following ways:
Event details
Date: Sunday, 12th November 2017
Time: 10:00am to 2:00pm
Venue: Island School - 20 Borrett Road, Mid-Levels

Registration
HK$200 per person
Children age 2 or under are welcome to join for free (does not include Walker's Pack)

Walkathon
4km walk along Bowen Fitness trail with a new 1.5km optional challenge route!
Walk start times: 10:00am, 11:00am, and 12:00pm

Carnival Fun
Be sure to stay behind at Island School for family-friendly performances, games, and food after your walk.

Complimentary Shuttles
* Please note that there is no parking available at Island School or in the vicinity.

Arrival
Complimentary shuttle buses are available on a first-come-first-serve basis from Admiralty Centre, Admiralty (outside Cafe de Coral) to Island School at 8:45am, 9:00am, 9:30am, 10:15am, and 11:15am.

Departure
Shuttle buses will also be available on a first-come-first-serve basis, to take you from Island School to Admiralty Centre at 12:00pm, 1:00pm, 2:00pm, and 2:15pm.

Weather
The event will be canceled in the case of amber/red/black rain signal or a typhoon signal no. 3 or above. We will post updates on our website and Facebook page. Donations and registration fees will not be refunded if the event is canceled.
Pets
Please keep your pets at home.

Any other questions?
Please email [email protected] or call 3915 5740.

Mother's Choice is a local charity serving the many children without families and pregnant teenagers in Hong Kong. We join hands with our community to give hope and change the life stories of vulnerable girls and babies. Our vision is to see every child in a loving family.
What we do
For Children
When a child comes to us, we provide high quality loving and temporary care with early intervention support through our Child Care Home, Project Bridge, or Foster Care Services. We are a voice for every child to be in a safe, loving, and permanent family as soon as possible. We believe every child is special and it takes a village to raise a child.
For Youth
When a girl comes to our Pregnant Girls Services, we love and welcome her without judgement, provide information to show her she has choices, build a supportive network around her, and give her hope to face her future. We deliver child protection and comprehensive sexuality education workshops through our Community Education team.
For Families
We believe that every family needs a supportive community in order to thrive. We run workshops, trainings, and reunions for foster and adoptive families to support them in the unique journey of parenting through our Foster Care Services and Adoption Services, and we identify and wrap around struggling birth families to support them.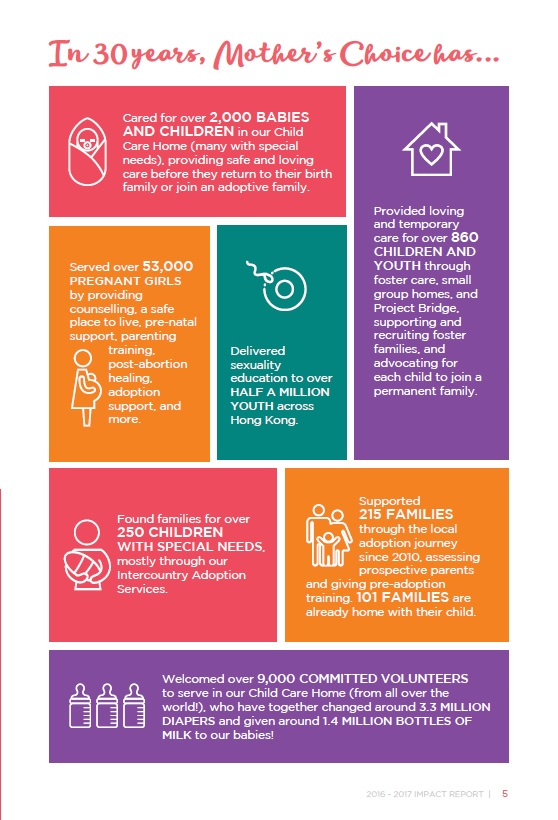 This Walkathon is graciously sponsored by:

Silver Sponsor
Otterbox Hong Kong Limited

Carnival Sponsor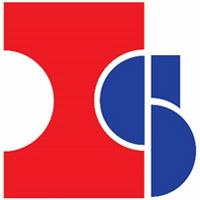 Families Walking for Families: Mother's Choice Walkathon is an exciting event that will bring the community together to show support for the many ways there are to build a family.
There are several corporate sponsorship levels, each offering attractive opportunities for brand recognition. For more information or to become a corporate sponsor, please email [email protected].
Ask your friends and family to sponsor your walk by creating a fundraising page or by printing a donation form here!
TOP 10 FUNDRAISERS AWARD
Mother's Choice is thankful to have the support of people like YOU, who believe in our vision of having every child in a loving family. You are our champions and the real heroes in our community - thank you. To show our appreciation (and have a little friendly competition), we will award special prizes for to the top 10 Walkathon fundraisers! Ready, Set, Go!
Guidelines
Competition will close on Saturday, 19th November at 23:59.




Funds can be raised online or offline or a combination of both.



Please collect and submit all your donations to Mother's Choice in one go. Total offline donations (cash/cheque) should be postmarked by 19th November 2017.

Mail cheque – Please mail cheque payable to "Mother's Choice Limited" along with this donation form to: 42B Kennedy Road, Mid-Levels, Hong Kong (Attn: Mother's Choice Development Team).



Bank transfer

– Please make a bank transfer to HSBC 004-0480 8273 9001, and email the transfer reference along with this donation form to

[email protected]

.

The Top 10 Fundraisers will be announced on the Mother's Choice Facebook page by 1 December 2017. The top 10 fundraisers will also receive an email confirmation.


Good luck! Remember to AIM HIGH! The more you raise, the more goes towards children, youth, and families in need! THANK YOU!