IRIS: Your Escape with ManulifeMOVE
Hong Kong's Largest Health & Wellness Festival
With 80+ Hong Kong's hottest fitness stars and top instructors joining forces to bring you the utmost epic health and fitness adventure, you are bound to experience the best weekend of your life! Unleash your bottled up energy through yoga and fitness activities, go on a self-discovery journey through meditation, dance your heart out with your family and friends, IRIS strives to get you moving and sweating. Have fun as one, be fit together!
For more information please visit www.irishkg.com
---
| TICKET INFORMATION | PRICE | |
| --- | --- | --- |
| Early Bird Ticket - Any Single Day Pass | HK$ 180 | BUY NOW |
| Early Bird Ticket - Weekend Pass (2-Day) | HK$ 280 | BUY NOW |
---
The 9th edition of Hong Kong's largest fitness and wellness festival returns this year! IRIS: Your Escape with ManulifeMOVE has invited over 80 most sought-after star instructors to bring to you the activities of your lifetime. Numerous instructors will be making their first appearance-like Luke Graeber for Vinyasa yoga, and Harbour Runners for Running Workshop; while instructors loved and praised by the crowd are also back due to popular demand-Rosemary Vandenbroucke for Vinyasa yoga, and Keung Ting Fung for Calisthenics Performance & Workshop will be seeing you all again!
WHAT TO EXPECT:
YOGA STAGE (Yoga)
As the foundation on which IRIS: Your Escape has been built, expect to try out different types of yoga at Yoga Stage - from Hatha yoga, Fitness yoga, to Vinyasa yoga! Our Yoga teachers are meticulously selected to deliver the best possible experience with a common goal of raising Hong Kong's collective consciousness. Classes at the Yoga Stage are suitable for practitioners of all levels.
FIT DISTRICT (Fitness Activities)
Fit District is a dynamic fitness space. Break a sweat with Bollywood Dance and Kickboxing, get your heart pumping with Circuit Training and Zumba, or find your focus with Tai Chi and Wing Chun in this fun, interactive environment!
THE PLAYGROUND (Discovery Zone)
An all-age fun zone for self-discovery. Find innovative and unique activities you've never heard before including dance/fitness performances that will guarantee to blow your mind!
MARKETPLACE - FREE ENTRY (Shopping & Eating)
Our Marketplace has almost anything you could wish for. Indulge in delicious food and drink, shop for the latest in clothing and apparel, learn about the latest studios and gyms, enjoy a range of treatment essentials, revitalize your body with innovative skincare - we've got it all and more!
SILENT DISCO (Dance & Workshops)
The Silent Disco is an oasis in this concrete jungle, which offers a very unique, uplifting experience. Put on your headphones and indulge in meaningful journeys with the instructors!
IRIS INSIDER POWERED BY DBS (Speakers & Performance)
IRIS Insider is a place for individuals to obtain valuable insight and knowledge from industry experts. The latest zone in the festival provides an experience of learning and growth, as individuals have access to lectures, workshops and panel discussions. It is also a space where music, performance and talent showcase their abilities bringing conscious community closer together. Come with an enquiring mind and open heart!
SPECIAL FEATURES
There are many other Special Features that are an integral part of the IRIS: Your Escape experience. These include Gong Bath, Aerial Arts, Motivational Speakers, and other various workshops.
WHY ATTEND?
Extremely affordable ticket pricing (It's about bringing the community together!)
Special deals at our Marketplace
80+ classes in 7+ zones
A superstar line-up of teachers
Meet people with similar interests (The event where everyone in the wellness industry comes together)
Learn and experience the benefits of health and wellness
Education - living a life with more awareness and understanding
Freebies, prizes, Incentives, giveaways
Hong Kong's largest outdoor wellness festival
IRIS THEME & HISTORY
It has been an amazing journey witnessing the growth of IRIS: Your Escape since inception. What started out as a small gathering has turned in to a highly experiential two-day festival that has hosted 200+ classes, 180+ instructors, 150+ sponsors and vendors and 20,000+ participants!
Every event we aim to one-up ourselves by adding new elements and delivering key messages to our audience. IRIS has always been a platform for personal growth. The festival is a celebration of community, diversity and culture via health and wellness mediums.
We would like to offer our sincere gratitude to our sponsors for making the largest fitness and wellness festival in Hong Kong possible:
ManulifeMOVE – Presented by
Calzedonia – Official Legwear Sponsor
DBS – Official Green Partner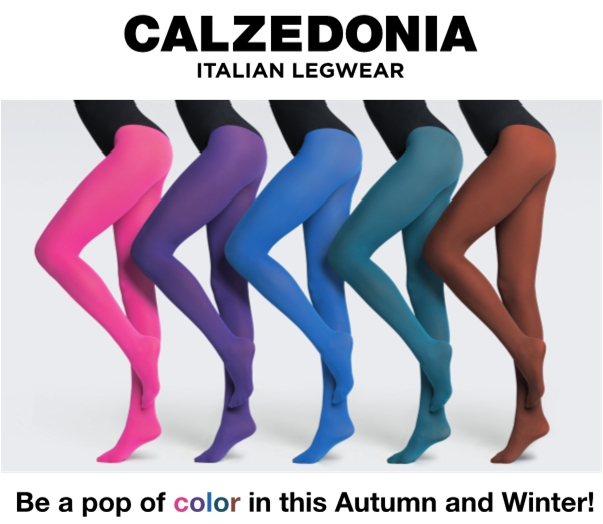 Theme: Be a pop of color in this autumn and winter!
We look forward to seeing you at IRIS! Please don't forget to redeem the latest FW19 collection gift with your confirmation email from our official Legwear and Beachwear sponsor Calzedonia between
5th August to 22nd September 2019.
30 denier semi opaque tights in light microfibre with a cotton gusset and a comfortable, reinforced waistband. the soft touch material feels pleasantly smooth against the skin. Get yours while stock last!
Store Locator:
1. Hong Kong Station Store: MTR Station Concession HOK34A
2. Queen's Road Central Flagship Store: G/F, Melbourne Plaza, 33 Queen's Road Central, Central
Recommended Retail Price: HKD 69.00
*In case of any dispute, the matters are subjected to the final decision of Calzedonia.
See More

SAT, 21 SEP, 2019
10:30 AM - 9:00 PM

SUN, 22 SEP, 2019
9:00 AM - 6:00 PM

Central Harbourfront Event Space

HK$ 180 / 280