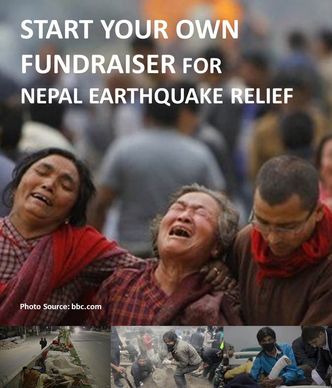 CAMPAIGNS
Help Nepal relief efforts and inspire your friends while you do it.
FringeBacker's Nepal Earthquake Relief Programme is an easy way for you to start a fundraising campaign for your selected charity. FringeBacker will donate 100% of its administration fees to your selected charity too. You can choose from the charitable organisations below, or others as you wish.
Edventure Nepal
Médecins Sans Frontières (MSF)
Oxfam
Plan International
Red Cross HK
Save the Children
Sunshine Action
The Salvation Army
Start a fundraiser in 32 seconds.
Number of Fundraising Teams : 6
Total Funds Raised : US$2,872