Hong Kong Free Press 2017: On-going support for independent non-profit media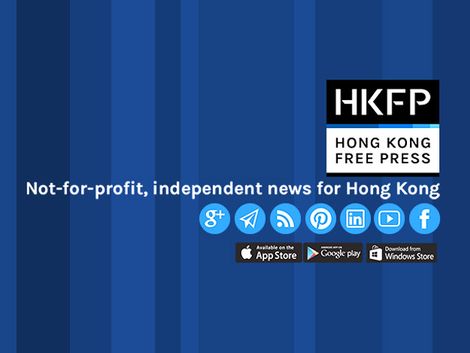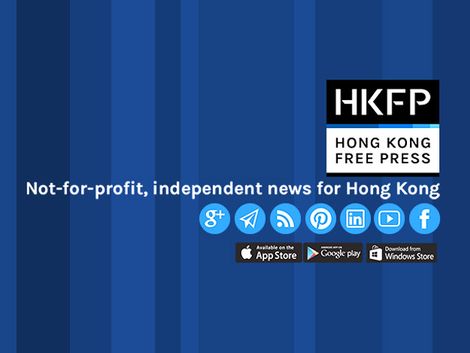 Hong Kong Free Press is a non-profit, free-of-charge, completely independent news outlet for the city. In our first 18 months, we published over 6,500 news and comment pieces, interviews, features, live-blogs, explainers and photography pieces.
We rely on our readers to support our 24/7, multilingual team of five journalists. Direct donations allow us to invest in original reporting and features during an important year for Hong Kong, whilst safeguarding our independence.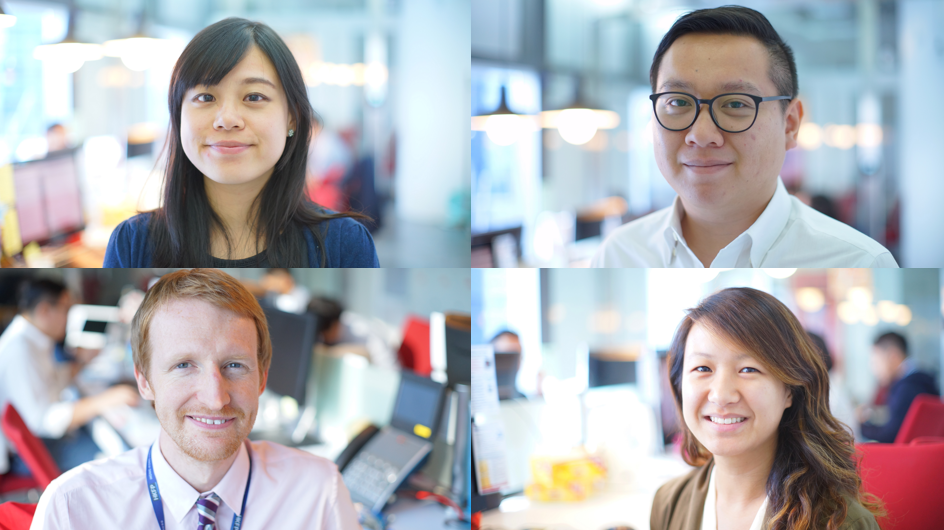 What have we achieved?
HKFP has built a global audience, serving up over 14 million web pages and reaching over 55,000 followers on Facebook alone. Since the beginning of 2016, we've carried leading coverage on the unrest in Mong Kok, the bookseller disappearances, academic freedom, censorship in China, human rights and the recent elections.



We've given focus to LGBT issues, land issues, government misspending, Beijing's crackdown on lawyers, refugees, poverty and politics.


Why support us now?
As a go-to news source for English-speakers here and abroad, we are now producing more video, more breaking news and more original journalism every week. Our reports are being cited everywhere from the BBC to the Daily Mail to the Guardian and we are eager to continue delivering for our readers.





Hong Kong will see the 20th anniversary of the Handover in 2017, as well as the important Chief Executive elections in March. Crowdfunding is the very best way to secure our press freedom and gives us the basics to pay our staff and keep the newsroom running throughout the year.
HKFP is meticulous with every cent it receives. We invite readers to view our Annual Report, which includes a Transparency Report, to see how carefully contributions are being spent.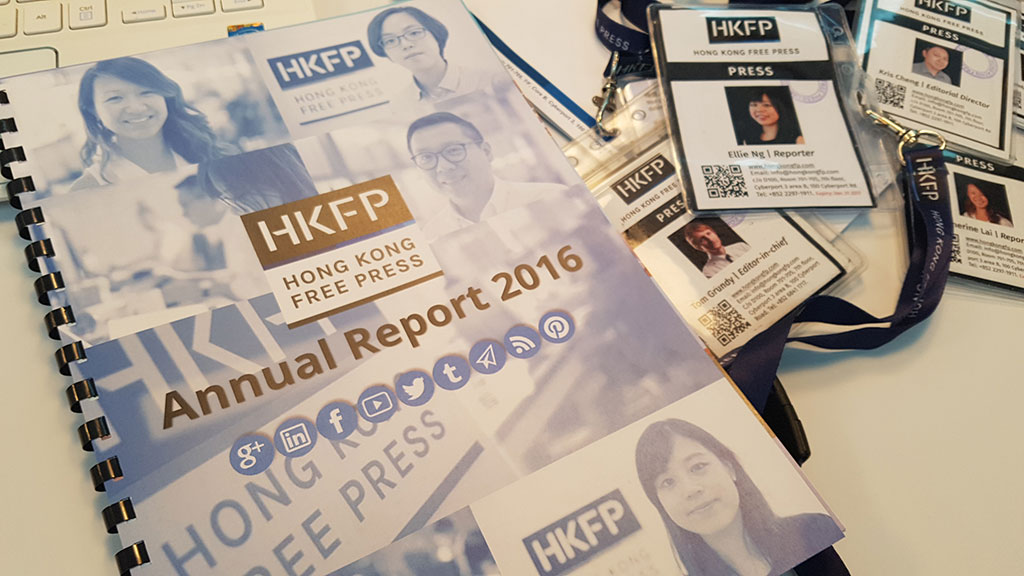 The HKFP team: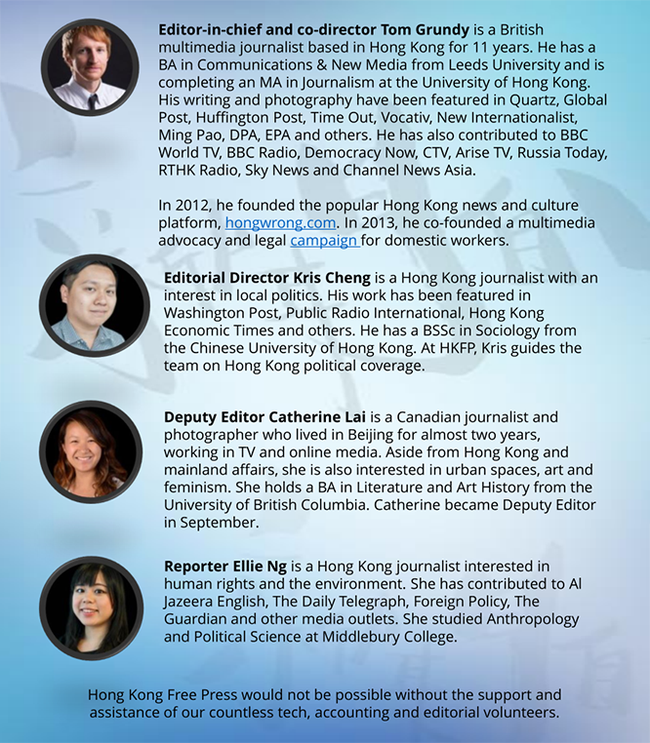 Hong Kong Free Press: Unique in Hong Kong
As a news outlet, we strive to be as objective as possible in our reporting, but we believe in Hong Kong's core values: press freedom, rule of law and freedom of speech. They are imperative to our journalism, and we will act as a watchdog whenever they are threatened.



For democracy to thrive, people need access to independent, diverse sources of information – and until now that has been lacking in Hong Kong's English-language news landscape. Minorities and voters based abroad deserve to understand what is happening in the city.



We have no media tycoon, corporate entity or mainland-owned umbrella group behind us. We can resist commercial and political pressure, cut through the social media noise and are able to get straight to the story without hindrance. Since we have no shareholders, we are only answerable to ourselves and our readers and, since we report in English, we can tell Hong Kong's story to the world.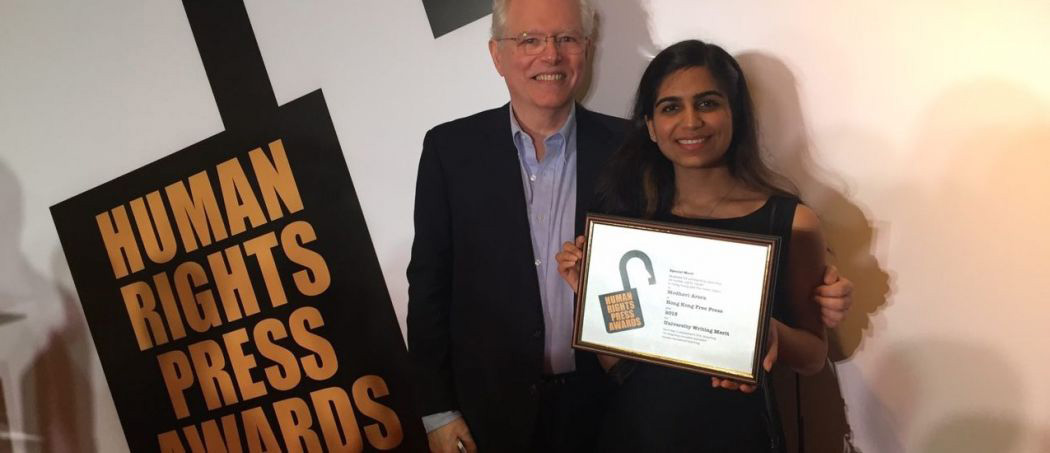 If you believe in our vision and would like to see more from our team of reporters, please consider supporting HKFP.