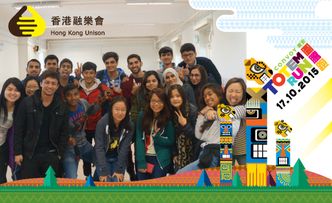 CAMPAIGNS
Hong Kong Unison
Hong Kong Unison believes people are born equal. No one should be excluded from social participation due to differences in race, culture, and language. Founded in 2001 as a non-profit organization, we do not receive government funding. Hong Kong Unison was registered as a public charitable institution (IR File No. 91/7763) in 2005.
Scope of Our Work
After years of evolution, Hong Kong Unison now puts most of our effort in Policy Advocacy work, including advocating for better education policies for ethnic minorities, equal opportunities in education, expanding ethnic minority students' post-secondary options in education, and fighting for equal access to public services.
Hong Kong Unison continues to provide direct services such as :
Promoting racial harmony and cultural sensitivity in schools;
Organizing career guidance programs for ethnic minority students;
Scholarships for ethnic minority students who wish to further their education;
Giving talks on cultural sensitivity to interested organizations.
Website: http://www.unison.org.hk/
https://www.facebook.com/HongKongUnison