About Ken & Xiao's Fundraiser
I target to raise HK$20,000 for SPHC's Hike for Hospice Month - on April.
We all have our loved ones, be it your friends, partners or family members. At certain stage of life, we will be going through the pain of losing one or some of them.
Having lost my mother in law,my grandma and my mother one by one during the past 6 years, I sincerely understand how painful it is both for the patients at the very end of their life, and for their family members.
Along the way, GS as a firm, together with a lot of colleagues have been extremely supportive to make sure that I could still be strong enough to go on as a working mom.
Therefore, Ken and I have decided to participate in this year's fundraising event, "Hike for Hospice", organised by the Society for the Promotion of Hospice Care.
We target to raise HK$20,000 for SPHC's Hike for Hospice.
We are on target to complete the 13.5 km hiking in MacLehose Trial Section 2 on May 22nd 2021. We hope you will support our fundraising effort as we try to raise $20,000 to ensure more underprivileged terminal patients live their lives to the full and with dignity.
Your donation will be fully used for the provision of services including below:
-To provide holistic, round-the-clock palliative care services for more terminally-ill patients
-To provide care training for the families and caregivers and encourage them to take care of their family members who have an incurable illness.
- To enable more underprivileged patients to spend the most precious times with their loved ones at the home-like suites in the Jockey Club Home for Hospice
-Provide timely and accessible grief counselling and support for the bereaved.

Please join us in this meaningful event by making a donation now. Your donation counts!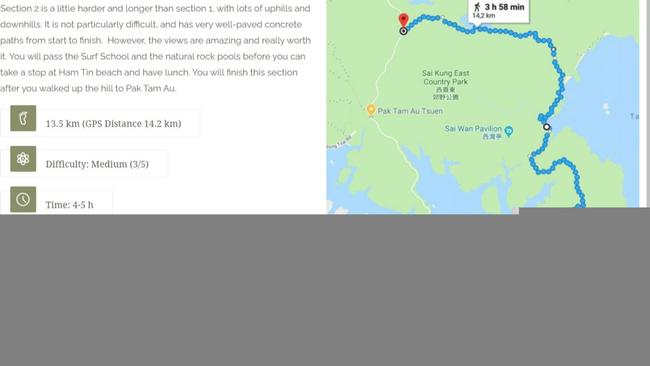 COVID-19 has brought uncertainty and immense change to all our lives. Like many charities, The Society for the Promotion of Hospice Care (SPHC) has seen a significant decline in donation because our largest annual fundraising event – Hike for Hospice – cannot be held due to group size limitations during the pandemic. While it is still not possible to stage events involving large numbers of people, we are excited to announce the launch of a Virtual Hike for Hospice in coming April 2021.
The Virtual Hike for Hospice allows participants to run or walk at any hiking trails you like with the flexibility and convenience of hiking at any time, at their own pace and distance. While there is no longer a registration fee for the event, we encourage people to still sign up so we know they are participating and so they can set up an online fundraising page.
Contribute any amount
Thank you for your donations.
20 Donors