About CallieCote's Fundraiser
I target to raise HK$500 for 2020 WALK FOR SMILES.
As you know about mcdvoice is very user-friendly website that even an 6 year old kid can access the official website www.mcdvoice.com & submit the feedback easily. High Priority is given to the Customer satisfaction in terms of feedback.
First you need to answer all questions based on your recent experience at the McDonald's store.
When you finished answering click on "Submit Button".
Your feedback will be Submitted & the validation/voucher) is displayed on your screen.
Take down the validation code. You should redeem this offer on your next visit to the restaurant .
Good News! Due to the overwhelming response of Walk for Smiles, we decided to extend the event period till 31 Aug 2020. Thank you for your enthusiastic support!
WALK FOR SMILES is the first charity walkathon to be held to raise funds for Operation Smile. With generous supporters like you, we have been able to serve more than 308,000 children who are born with cleft conditions from underprivileged families around the globe for 38 years.
Through this walkathon, we are aiming to raise funds for covering 100 life-changing surgeries to patients with our free and high quality operations. You are welcome to join as Individual, Team or Corporate.
【Event Details】
Virtual Walk
Participants could design and complete the route within the designated period, to avoid the crowd during the outbreak of COVID-19.
Date: 11 July to 31 August 2020
RDistance: [Walking Group] 3km [Challenge Group] 7km
Enroll now: https://forms.gle/ckNSQGdHCFNix6127s
How to join?
1. Sign up for "Walk for Smiles": https://forms.gle/tqEagyYHg9sQbD6g9
2. Setup a distance calculator on mobile phone app
3. Complete your walk between 11/7 and 31/8 at home or other safe places.
4. Take a photo including the participant, screenshot of the counted distance
5. Send the photos and screenshots to Operation Smile email [email protected]
6. Upload the photos to your Instagram or Facebook with the hashtag #WalkForSmiles. Like our social media platforms.
Get your "Smile Walker's Pack":
1. SF Express (Freight collect); OR
2. Take at the Operation Smile offi¬ce during office hours (Monday to Friday, 10AM – 6PM). Address: 10/F, 9 Queen's Road Central, Hong Kong. (Please make appointment)
Inquiry:
Ms. Tsang: +852 2500 8117 [email protected]
Mr. Chan: +852 2500 8236 [email protected]
All participants would receive 1 set of "Smile Walker's Pack", including:
1. T-shirt x 1
2. Visor Hat x 1
3. Waterproof Bag(10L) x 1
4. Towel x 1
5. Smile Handheld Fan x 1
6. Medal x 1
Facebook Event Page:
https://www.facebook.com/events/516385709073315/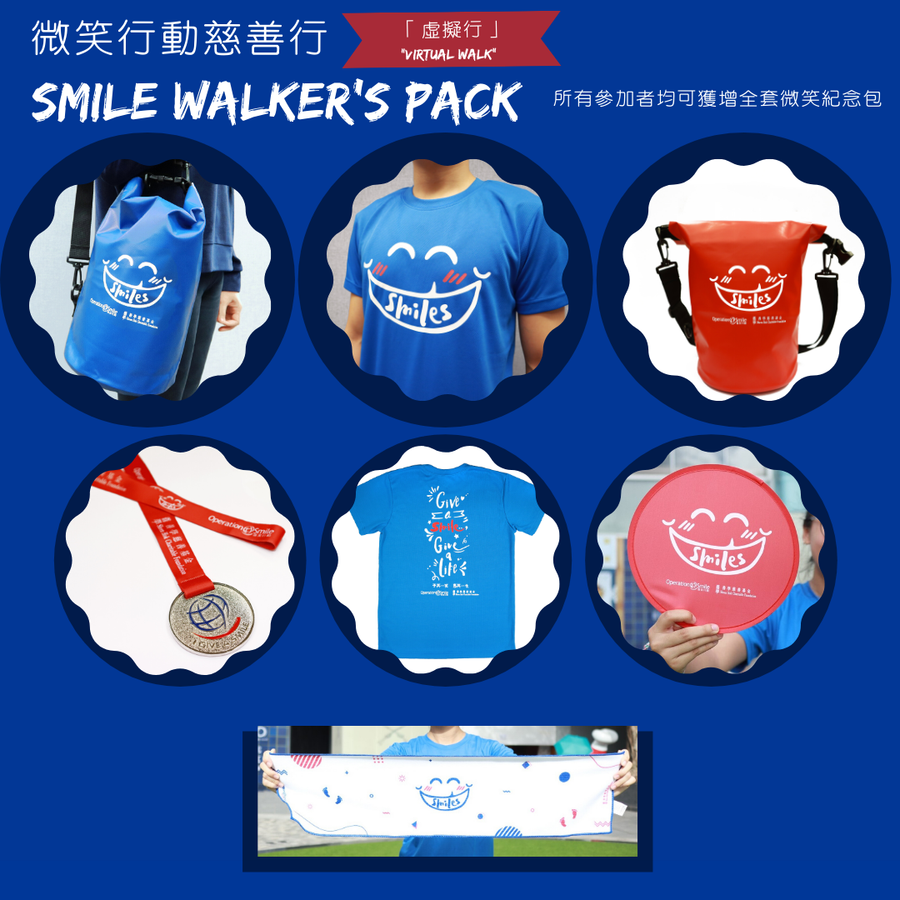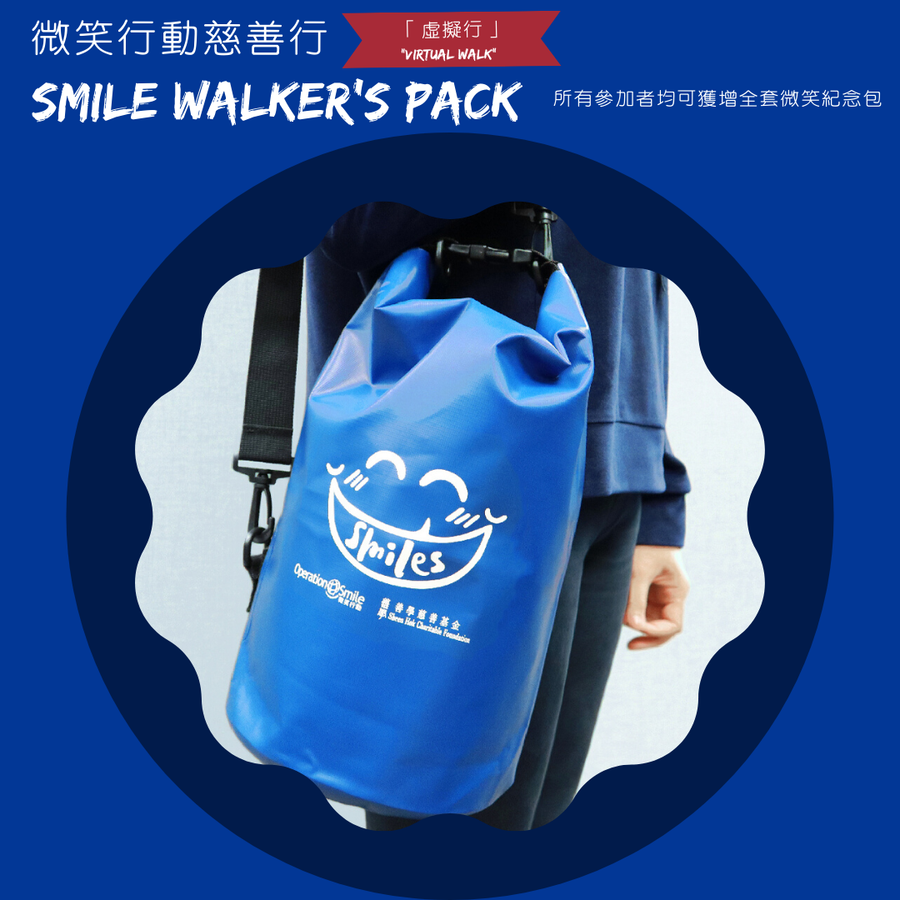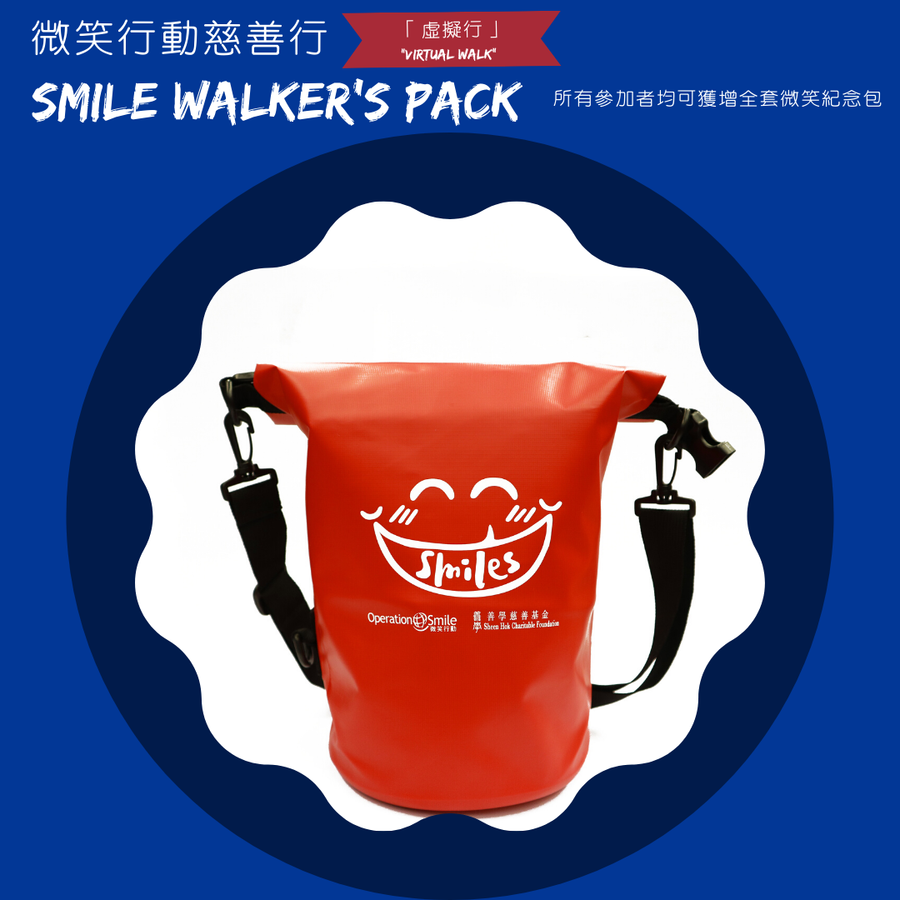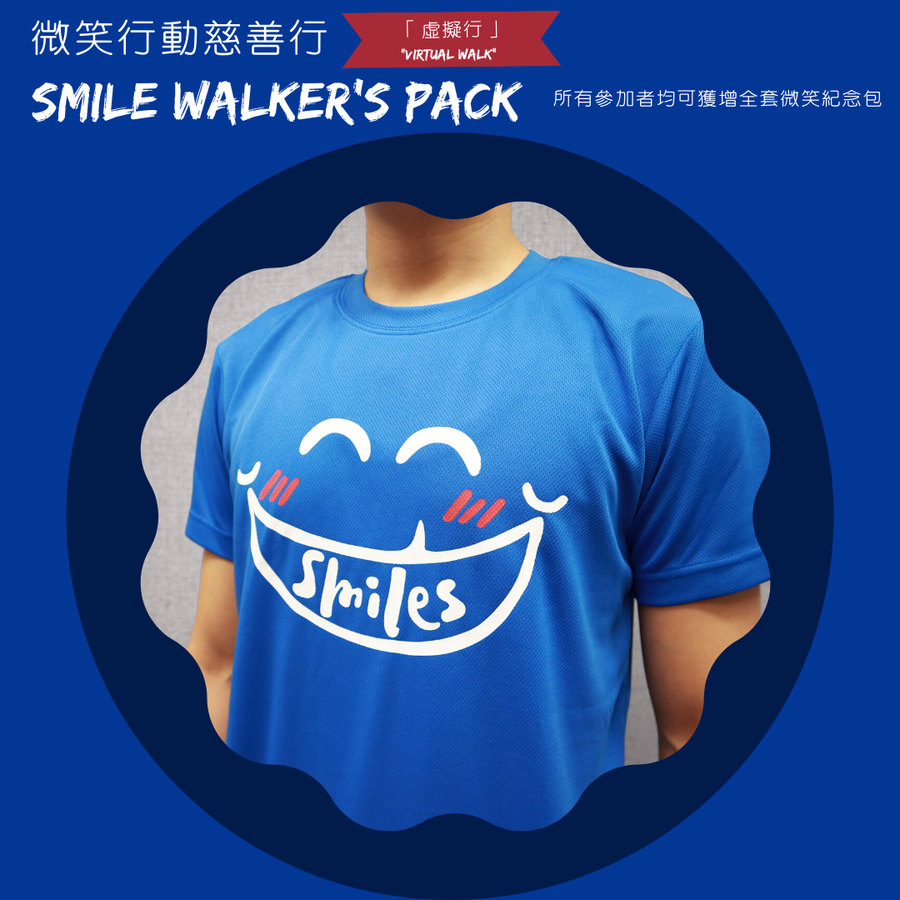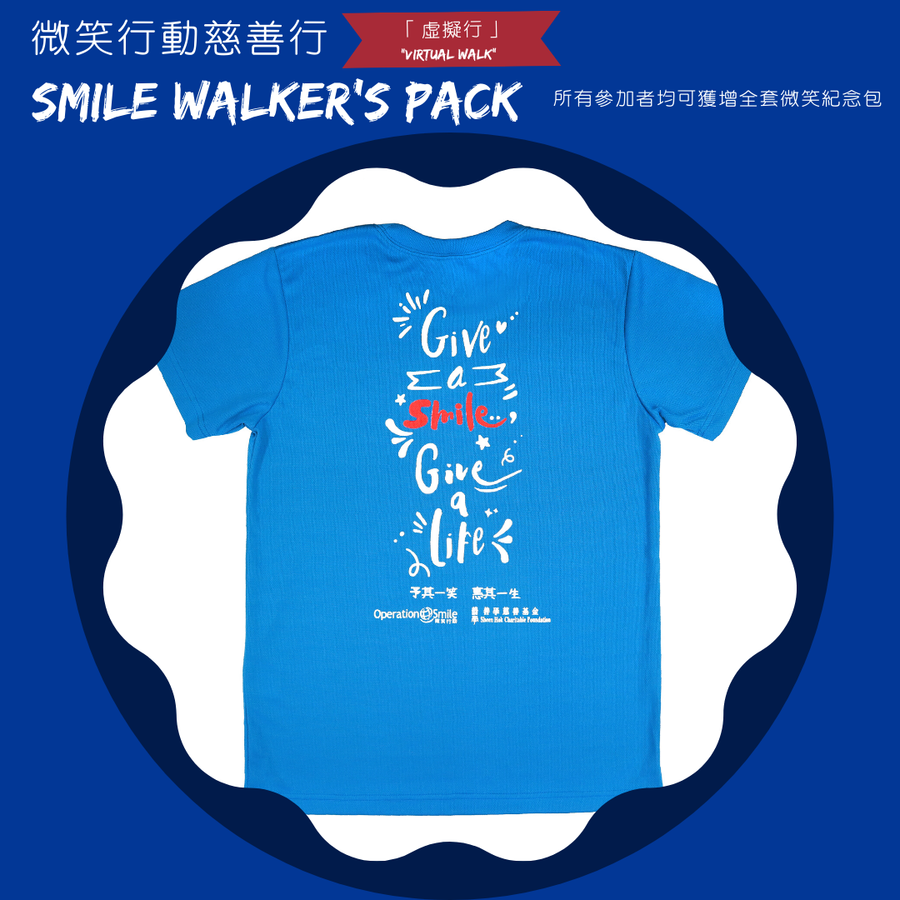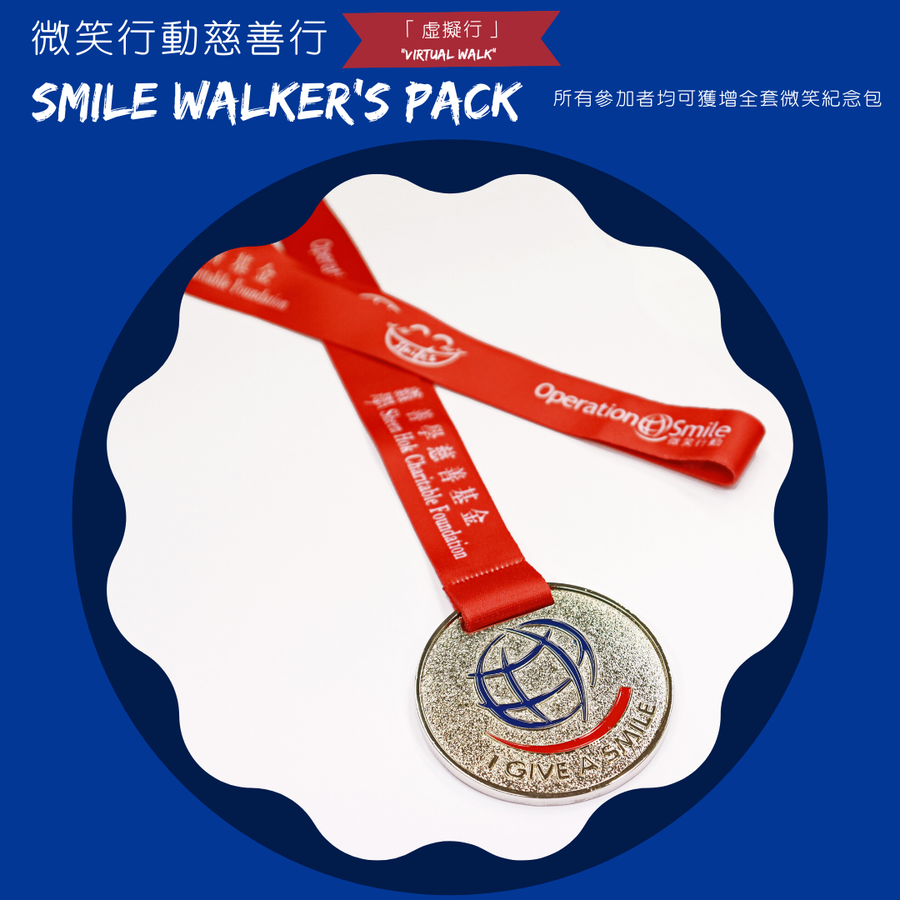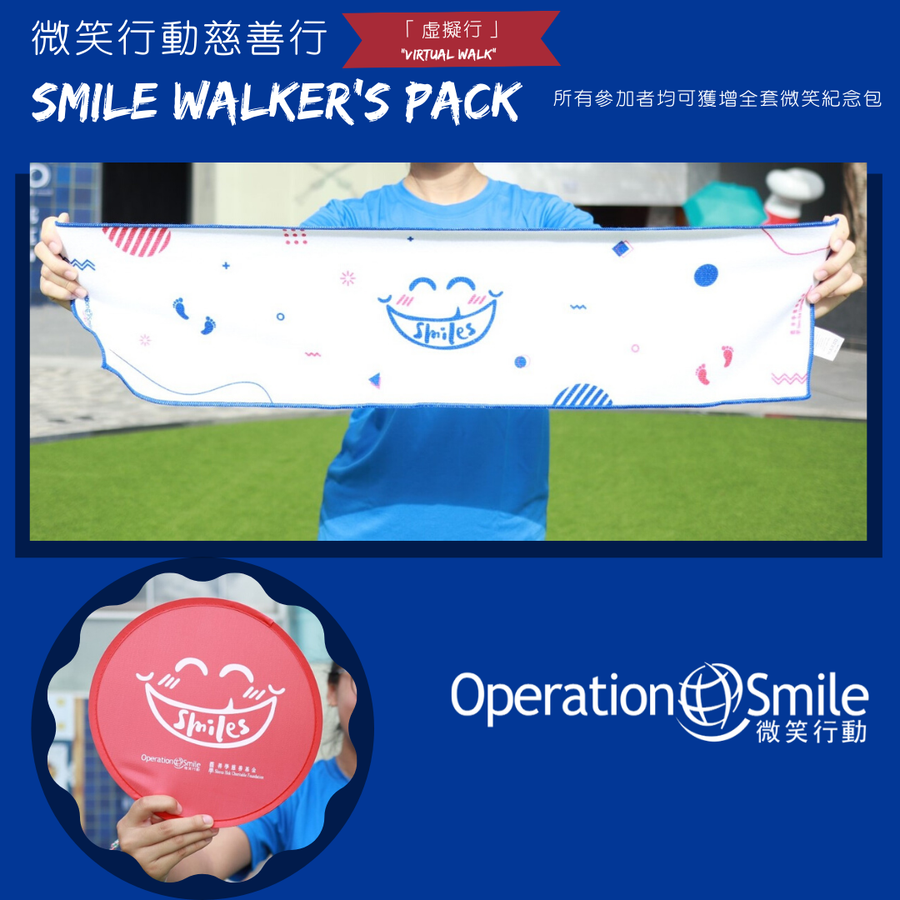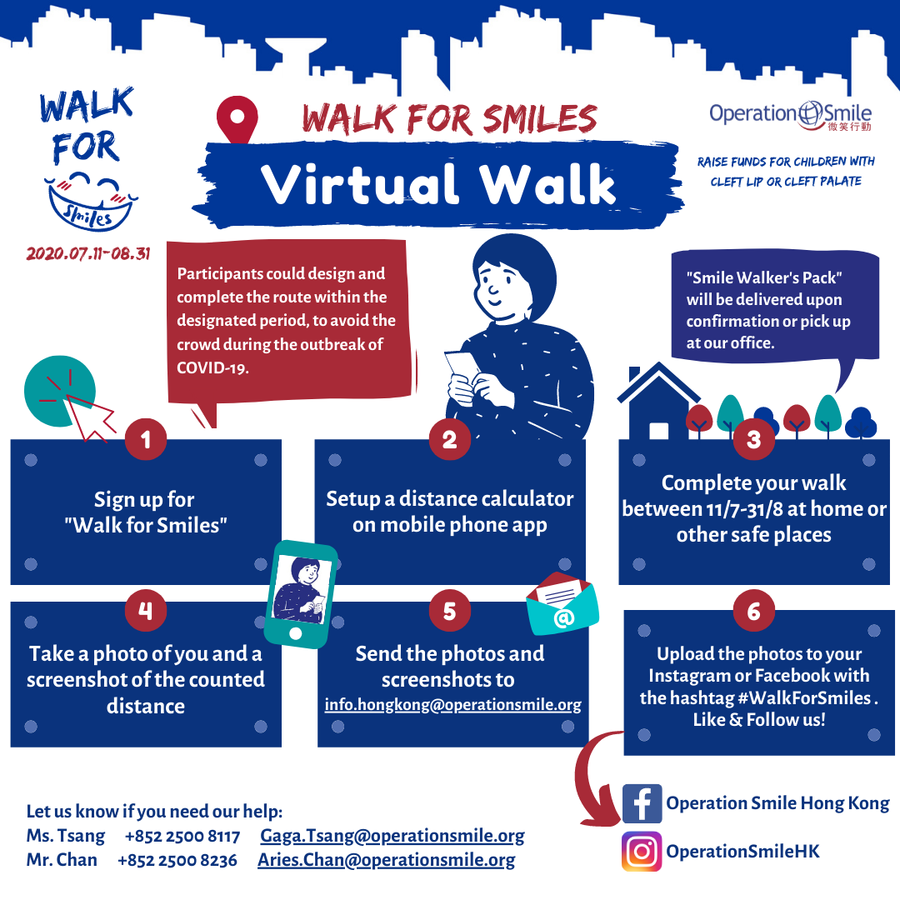 Contribute any amount
Thank you for your donations.
0 Donors